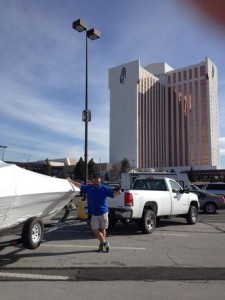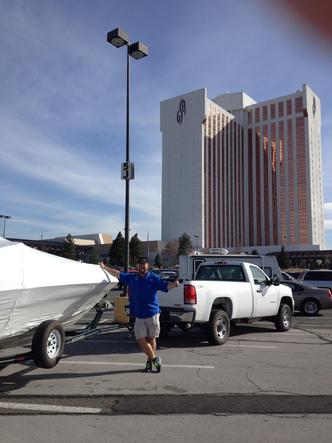 Riviera Marina has been in business for over 16 years. The owner Steve Allen has been in the boat business for over 25+ years. Steve started in the business at Lakeway Marina as a ski instructor at age 17. He was quickly promoted into a management position. During his time there he hauled numerous ski boats all over Austin. After Lakeway he ran Harborside Boat Brokerage. During his four years there he hauled many different sizes of boats. Then came Hurst Harbor Marina where the big boats came into play. All sizes and shapes from 18′ ski boats to 100′ houseboats. Now as the owner of Riviera Marina he has passed his skills on to his crew. Our team of haulers is second to none. They are dependable and trustworthy. We do what we say we are going to do. Riviera has shipped boats all over the United States. We will haul any where in the US. We will not let you down!
Sincerely,
Steve Allen, President
Riviera Marina & Lakeway Marina
Don't get your boat left on the side of the road. Yes it can happen. We are not a fly by night company. No we don't do bidding wars. We do what we say we are going to do! We do it when we say we are going to do it! We specialize in boats 28′ and under but will haul all sizes. Please call us for a quote.
DON'T BE A USHIP HORROR STORY. READ THEIR REVIEWS. THERE IS A REASON USHIP IS SO CHEAP.